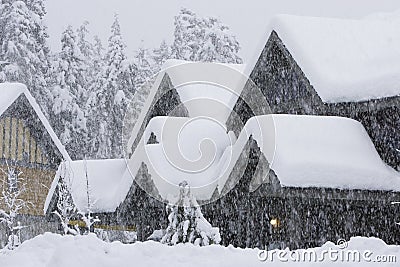 Common Colds, Cough and You: Who Gets Knocked Down?
Don't let the cold season beat you out of your senses (pun intended) because of colds and cough. Knock them out, not the other way around.
The cold season in some parts of the world right now are beating people relentlessly. On my end, it's a bit cold too, (though it's definitely not snowing in my tropical country, the Philippines) and I'm down with colds and cough myself.
However, through several tested natural remedies, I've reduced the time that I usually have these horrible illnesses and stopped them from escalating to fever.
Why combine remedies to colds and cough, some of you ask? Usually these sicknesses go together, and some of these tested remedies can beat, not just colds, but cough too.
These are "tested" remedies because I've tried them on various occasions on my kids and myself and they have helped ease the symptoms and clear these illnesses faster.
Tested Natural Remedies to Colds and Cough
The following are four tested natural remedies to colds and cough.
Go for these natural and practical solutions, but make sure you're not allergic to any of these ingredients though.
The Lime that Killed the Colds with Sour-Sweetness
The first natural remedy is quite popular, simple, and easy to make. It is even seen as a pre-colds remedy, or that time when you feel that your throat is itching before the full-blown colds sets in. As a pre-colds remedy, you can take it to help prevent colds.
The usual online recipe uses lemon. Lemon, however, is quite expensive in the Philippines, but calamansi or lime is much more affordable here. My sense of practicality demands changes in the usual apple cider vinegar-honey-lemon remedy to colds.
Ingredients
1 tablespoon of apple cider vinegar (ACV)
1 tablespoon of raw honey
1 tablespoon of lime (or lemon if you have that instead)
One Simple Procedure
Mix them up and drink them two to three times a day. The taste is alright. Honey masks the vinegar's sour taste.
Effects
Relieves dryness and itchiness of throat for dry cough.

Helps phlegm to be coughed out easily after a day or two for those with phlegm.
Lime's Health Benefits
The Super Fruit that Stole the Soul of Colds
The second natural remedy is eating a cup of fresh guava or drinking a glass of pure guava juice twice a day.
Effects
I noticed that guava fruit/juice heals my colds and cough faster than other fruits rich in vitamin C.

Though of course, every case might be different.

I ended my kids' colds in a day too several times because they drank two glasses of guava juice the day before, while also taking the lime remedy.
Guava's Health Benefits
Green Tea's Gingered Solution to Colds
The third natural remedy is green tea with a teaspoon of ginger juice. You can juice fresh ginger or boil ginger and add a green tea bag to your cup of ginger tea. Double greatness for a gingered approach to beating colds and cough. The taste is quite zingy-spicy, and to some, bitter. You can add a teaspoon of honey for sweetness and to triple its nutritional goodness.
The sourness is quite good for itchy throat though.
Effects
Relieves itchy throat.

Loosens and moves mucus.
The Benefits of Ginger, One of Which is Cold and Flu Prevention and Treatment
Dr. Oz Natural, Homemade Cough Syrup
The fourth natural remedy is from Dr. Oz. It is a natural homemade cough syrup. I tried this and it helped ease the itchiness of my throat because of phlegmatic cough.
Ingredients
1 tablespoon ACV
1 tablespoon honey
1/4 teaspoon ginger
1/4 teaspoon cayenne pepper
Two Simple Steps
Mix ingredients in 2 tablespoons of water.
Gargle before swallowing.
Effects
Relieves itchy throat.

Loosens and moves then removes mucus.
Cayenne Pepper's Health Benefits
How Do These Remedies Achieve Their Benefits?
Cranks up the immune system. ACV, honey, ginger, and green tea, and lime, based on anecdotal evidence and several studies (green tea), can boost the immune system. In turn, they promote vitality and energy that can help you defeat these viruses plaguing your body.
Vitamin C sources. One of the reasons that
ACV
, guava,
honey
, and
lime
can improve the immune system is that they are good sources of Vitamin C. Some studies showed that eating/drinking foods and liquids that are rich with Vitamin C can help decrease the duration and severity of cold symptoms.
Knock-out Win against Colds and Cough
These four natural remedies to colds and cough are only some of the traditional cures to these illnesses. You can check out and try more colds-and-cough-busting recipes from other sites, such as DIY Natural, one of my favorite natural health websites.
The important thing is that you are now aware that you are not limited to over-the-counter colds and cough syrups/tablets anymore for you and your family.
These natural remedies are kid-friendly too, except the one with cayenne, because my kids dislike spicy foods.
Nature offers us awesome fighting gloves through homemade natural medicine that can beat colds and cough naturally and practically.
Arm yourself now. And give those viruses the knockout they deserve.